Space Shuttle Pinball Instruction Cards
The Instruction Card is as close a duplicate to the original card as I could make. I couldn't match the title font exactly (I used Rockwell Extra Bold), but the text font is a 100% match (Eras Demi ITC). Right Click on the image to save the card to disk. The image shown is only 50% of the actual card size, you can click on the image to view the actual size (will open in a new window) Image Size is 271k: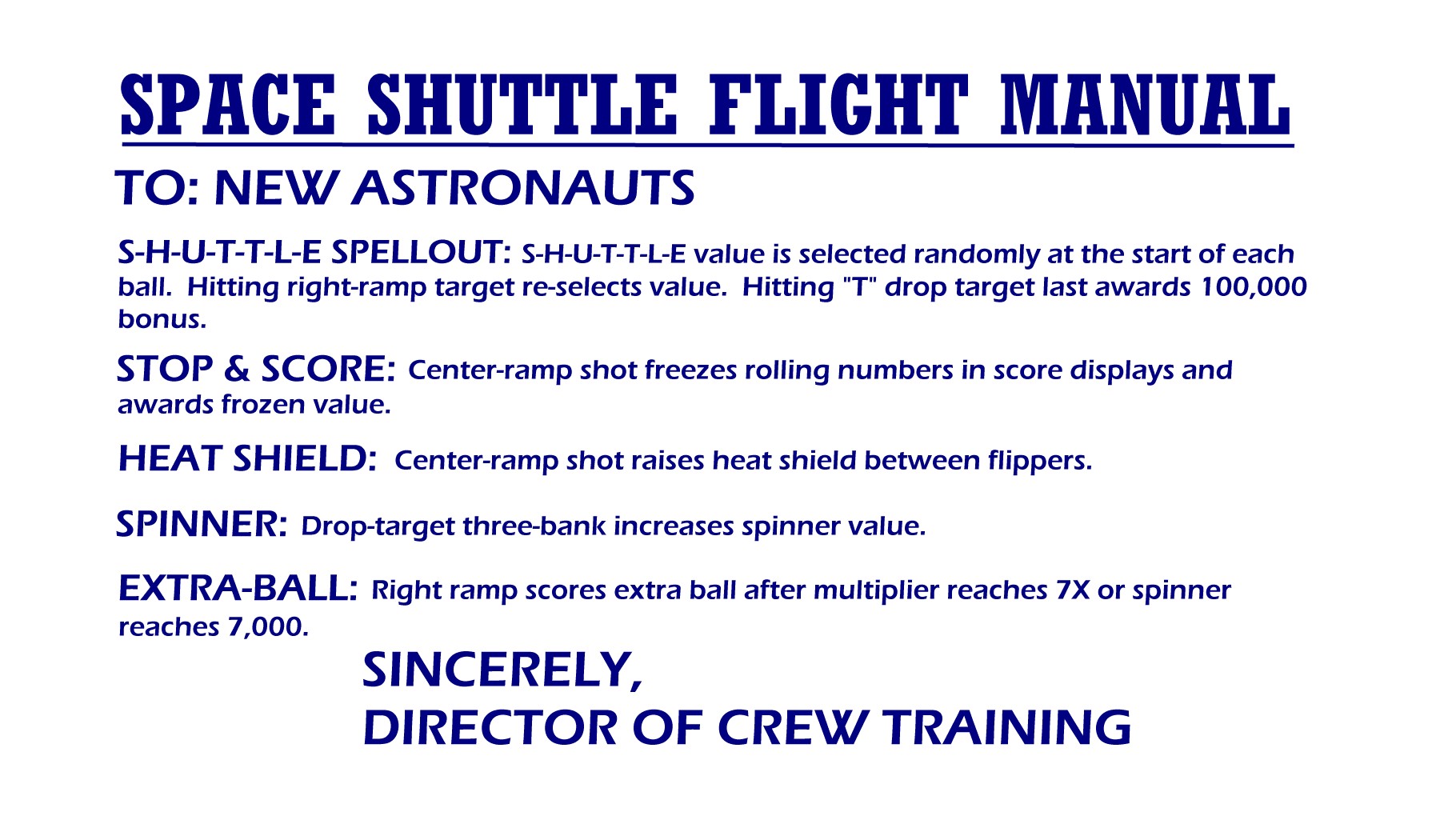 The Pricing Card is a custom card that I made for my machine. I have the machine set on free play with an extra ball awarded at 600,000 points. Feel free to alter the image to suit your needs. The font on the pricing card is Futura XBlk BT. Image Size is 126k.